Storm is one-part history lesson and one-part rock concert recounting the famous shipwrecks of the Great Lakes. The show fuses actual eyewitness interviews, spellbinding underwater video, and contemporary music that creates a unforgettable history lesson. Storm remembers the terrifying gales, and the survivals of sailors who were caught in the tempest. Over 300 years of exploration and navigation are unveiled to the audience, from French fur trading ships to modern cement boats that currently ply the lakes.
Ric Mixter hosts Storm, transporting the audience back to the age of sail and steam. Dan Hall provides the melody, with lyrics derived from historical accounts of survivors. Dan's songs are as powerful as the massive modern freighters he heralds in "Thousand Foot Keel", and his amazing voice provides requiem for those lost to the lakes.
Ric Mixter has been featured on the History and Discovery channels as an expert on Great Lakes storms. He has produced over 30 programs for PBS and tours the Midwest as one of the most popular shipwreck lecturers. Ric has visited over 100 shipwrecks, from German U-Boats to 150 year old schooners. He's traveled thousands of miles to record wrecks in the ocean and on the lakes and he's one of the few to actually visit the Edmund Fitzgerald.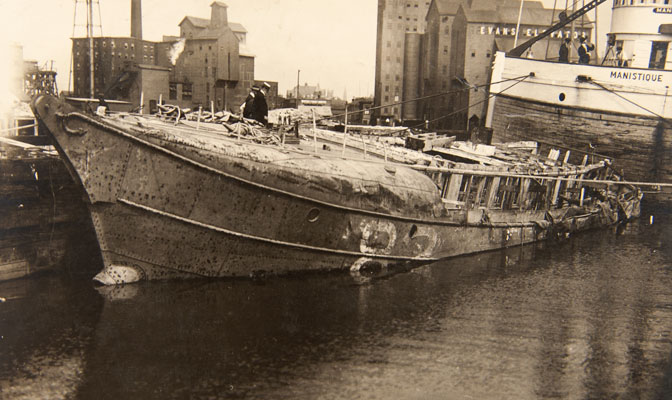 Storm merges the unique on-stage personas of Hall and Mixter, utilizing a giant video screen to share archived imagery during the songs and stories.
With an estimated 5,000 shipwrecks on the lakes, Storm will always be a new experience. Ric says "Storm will be customized to the St. Clair River area, showcasing local history in addition to the big stories."
Learn more at http://www.lakefury.com/storm-tour/
Riverbank Theatre - $20.00
Saturday, October 7 at 7:30 p.m. and Sunday, October 8 at 3:00 p.m.