The delicious adventures experienced by Charlie Bucket on his visit to Willy Wonka's mysterious chocolate factory light up the stage in this captivating adaptation of Roald Dahl's fantastical tale.
Music and Lyrics by Leslie Bricusse and Anthony Newley
Adapted for the Stage byTimothy Allen McDonald and Leslie Bricusse
Based on the book Charlie and The Chocolate Factory by Roald Dahl
Rea d the review from Encore Michigan!
CAST & CREW: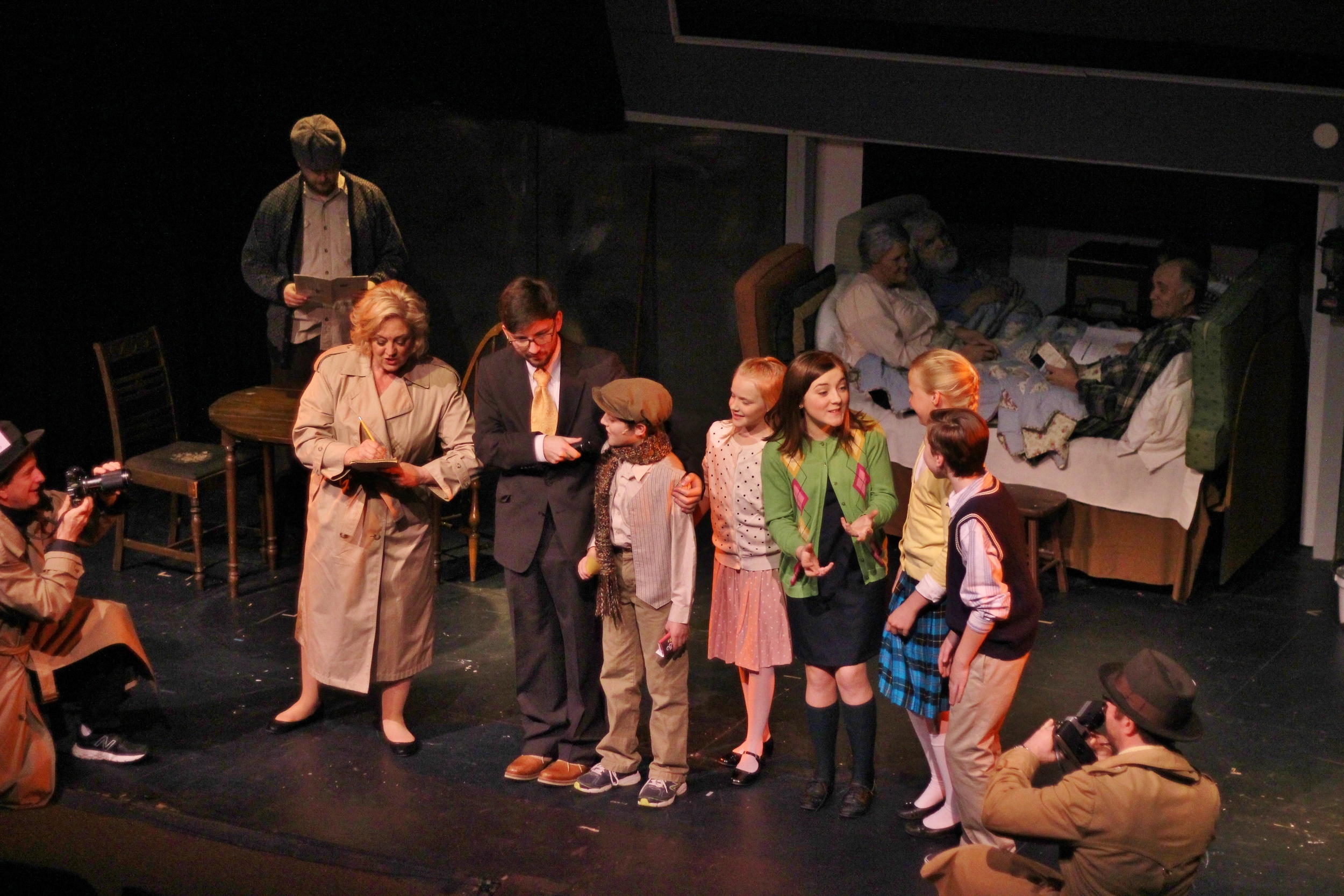 Ty Evenson - Willy Wonka
Anson Pavlov - Phineas Trout
Brian Martin - Charlie Bucket
Diana Turner - Mrs. Bucket
Dan Williams - Mr. Bucket
Nancy Penvose - Grandma Josephine
Sharon Bickley - Grandma Georgina
Frank Stevens - Grandpa George
Brian Kaufman - Grandpa Joe*
Sam Tricomo - James
Sophie Wise - Matilda
Emerson Lang - Sophie
Elena Guc - Billie
Bradley Wilson - Agustus Gloop
Kyle Burch - Mrs. Gloop
Elizabeth Angell - Veruca Salt
Mike Bickley - Mr. Salt
Ben Adair - Mike Teavee
Maggie Alger - Mrs. Teavee
Brooke Pacifico - Violet Beauregarde
Amanda Sayers - Mrs. Beauregarde
Brian Ross - Chorus Reporter
Christy Kreidler - Chorus Reporter
Hannah Turner - Oompa Loompa
Abigail Turner - Oompa Loompa
Sammy Turner - Oompa Loompa
Noah Ross - Oompa Loompa
Sami Skrocki - Oompa Loompa
Luke Hincherick Oompa Loompa
Dane Kleininger Oompa Loompa
*Dale Dobson will be playing the part of Grandpa Joe on April 22 and 30.
Lisa Copley - Director
Anita Newby - Vocal Director
Carrie Meusling - Choreographer

SPONSORED BY: